Patient Education
What type of insurance do you accept?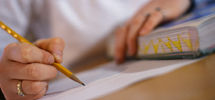 HHOT Myofascial Rehabilitation & Lymphedema Services is operated as a sole proprietorship. We have contracts with numerous insurance companies. We accept most insurance providers and select government providers including BCBS, TriCare, Workers' Compensation, etc.
However, due to consistent fee cuts over the last 10 years as well as burdensome overregulation and unfunded mandates by the government, I have decided to accept only a few referred patients covered by some government programs. This includes Medicare or Medicaid.
Questions for patients from out-of-state.